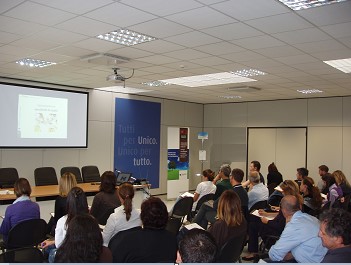 ILMAG Consulting and Training is the result which originate from know-how, learnings and skills grown over the years of its consultants, copious are the collaborations between ILMAG srl and its customers. Concerning the training skills, ILMAG consultants, have also been called in teaching at University of Study in Turin.(Ref. Dr. Maurizio Baldaccini)
Our work field are:
We support our customers about:
Our consultants can help you to choose every movement technology, warehousing and learning about load unit and packaging like:
About industry automation, we can give advices about:


ILMAG srl take advantage of its experts in field, offering to its customers solutions that satisfy their quality and solutions requirements.